The most favored Queen Cuban Link is now available with more stones all around, the same width, and more sparkle. We custom-designed and molded this unique link that features hand-set, prong-raised stones that shine from all angles. Only found with this sparkle and quality at Captivasy. You know you'll stand out when you're rockin' this piece.
Flat diamond-cut beveled links create a rich look and a perfect shine. Wear solo for an everyday polished look or add a favorite pendant or charm for a cool personal statement.
Created by top-quality cubic zirconia, with a double locking secure clasp.
HOW GOOD IS THE QUALITY?
Made of precious metals combined with various elements including semi-precious stones. Our proprietary plating technique powerfully binds real 925 sterling silver and real 14K/18K gold to our premium base metals. Our silver/gold plated, vermeil and solid silver/gold pieces all look and feel the same.
Process includes:
• 100% Protection From Fading/Tarnishing/Rusting.
• Lead & Nickel FREE, Hypoallergenic.
• Scratch-Resistant Coating.
• Prong Set Diamonds.
• Rebust and easy to use clasps.
Gold-filled (hypoallergenic).
14K Gold fill is a pressure-bonded layer of gold that has 100 times more gold than plated jewelry. It is durable, won't chip or flake is tarnish-resistant, and is a great alternative to "karat" gold that is reasonably priced. Looks great and if taken care of should last for many years.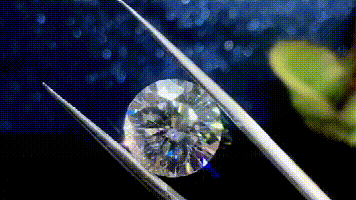 Lab-Created: Yes.
The term "lab-created" refers to synthetic gems that have the chemical and physical properties of natural gems but are manufactured in a laboratory instead of naturally formed and mined. Please note that lab-created gems are not the same thing as stimulants, which may look like a natural gem but do not have the gem's physical and chemical properties. For example, cubic zirconia is a stimulant of the diamond; it does not have the physical and chemical properties of a diamond.
Process Description
Carat Weight: We used a standard 1.5mm zircon.
Clarity: Our zircon is FL-IF grade. Subsequent processing ensures that each gemstone is flawless inside and out.
Colour: Top D color! Pure color without yellowing or whitening.
Cut: Our Secret To Shine So Brightly.
Traditional cutting standards are far from satisfying our quest for brilliance. Only when the angles follow the golden ratio will all the light shining into the gemstone be fully refracted. It is because of our diligent pursuit of the cut that our zircons has its brilliance.
The general cut of zircons is 57 facets, our zircons is 105 facets. The more facets are cut, the more refractive angles, thus more fire. The more facets, the more refractive angles, the more brilliant.
Details
Material
Finishing
Platinum plating, keep from tarnish.
Width
💖Support small brand
We are a small family business. My aunt Jenny is very good at customer service because she is always nice to people. So if you have any questions, feel free to ask her at support@captivasy.com. If you do have any questions you'll be talking to someone who really knows just about everything that's going on!
⚡Click the ADD TO CART button before we sell out.

Shipping Time
🔥Our current turnaround time is running 3-5 business days due to our products are all handmade. Although some of the items are made ahead, due to the high volume of orders, shipping times are longer than usual. If I have the item ordered in stock I will mail it out as soon as possible!
🚀Standard shipping is $5.99 and takes about 10-15 business days after shipment.
😉Thank you for your patience. Please let us know if you have any questions.