Attention! Today is the last day you can order the unique and enchanced Captivasy™ Eyelash Growth Serum with

35% OFF!
25% Longer Lashes In as little as 2 Weeks!
Are you fed up with short and damaged lashes? Well, our lash serum is your answer!
Designed to strengthen and grow eyelashes, our serum has been clinically proven to
effectively increase the length and thickness of your lashes. It works in as little as four
weeks and delivers amazing results - all you need to do is apply it twice a day.
Up to 50% Longer lashes in 30 days with the daily application!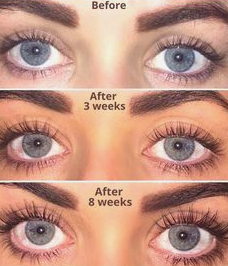 Award-winning lash enhancing serum created with vitamins peptides & amino acids for the appearance of longer, thicker looking lashes in just 4-6 weeks with full improvement in 3 months. Winner of Harper's BAZAAR Anti-aging Award & Cosmo Beauty Award
Soft and comfortable brush. Nutrition and natural volume.
Nourishes lashes from root to tip, adds thickness, solves the problem of short, sparse eyelashes.
Why Us?
Our eyelash serum works 4× faster than others, that doesn't make your skin dark or irritated and has no chemicals!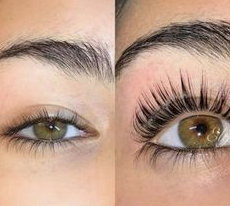 What ingredients work?
Our lash-stimulating serum formula uses natural plant-based extracts such as Ginseng, Rosmarinus, and Magnolia Officinalis Bark Extract.
Without a doubt, rosemary is one of the most recommended plants for hair growth. It has been used effectively for decades to prevent hair loss and to provide nourishment and strength to the skin. Our studio aims to extract the active ingredients of this natural plant, so that our products do not contain any chemical ingredients, and at the same time, the effect of eyelash growth is several times that of the peers!
These ingredients naturally stimulate the root follicle to grow, strengthen, and stay lengthy for longer periods of time. Captivasy uses a peptide complex made with vitamins B7 and E that makes your lashes thicker, bolder, and healthier.
100% Safe Use Guarantee made with 100% Natural ingredients & no harmful chemicals!
Save the beauty of your eyes. Nourishes the hair roots.
Plant extracts nourish the lashes, making them elastic and beautiful
Thick and black. The various nourishing ingredients moisturize the lashes, giving them the density and natural black shade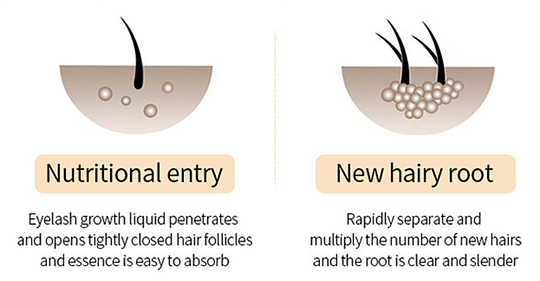 Natural flexibility. Thicken the lashes, making them flexible and resistant to damage.
The lengthening liquid will help to solve the problem of your eyelashes. Natural and thick eyelashes.
Eyelashes are sparse, not dense. Lowered not curled eyelashes. Short eyelashes.
Protection for the eyelashes
Gives eyelashes a silky texture, flexibility, density, accelerates growth, prevents hair loss.
Three-dimensional nutrition and flexibility
Nourishes the entire surface of the eyelashes, gives them flexibility and elasticity, gives the look of beauty and charm.
Nourishing liquid texture gives lashes a silky and thickness, gives the look of beauty and charm.
Natural and long eyelashes, deep and irresistible look
The extension thickness
Independent studies have shown a 99% success rate, with the average growth of the eyelashes being 76% in 3 weeks.
30 women self-assessed their results and 93% reported satisfaction with the appearance of length and volume of their lashes after 17 days. 83% reported their lashes appeared thicker after 17 days of use, while 93% reported they saw an improvement in the health of their lashes after using for 17 days.
About more:
⚡Click the ADD TO CART button before we sell out.
Shipping Time
🔥Our current turnaround time is running 3-5 business days. Although some of the items are made ahead, due to the high volume of orders, shipping times are longer than usual. If I have the item ordered in stock I will mail it out as soon as possible!
🚀Standard shipping is $5.99 and takes about 10-15 business days after shipment. There are expedited shipping options.
😉Thank you for your patience. Please let us know at support@mail.captivasy.com if you have any questions.