To celebrate

"Black Friday"

, the Multi-Functional Portable Makeup Pen is on sale for

40%OFF

for a limited time!!!
REVOLUTIONIZE YOUR MAKEUP ROUTINE
Introducing the 4-In-1 Makeup Pen, your ultimate makeup companion that combines the functionality of four essential beauty products in one sleek and convenient design. This clickable features a highlighter, a lip, brow and eye liner. Say goodbye to the hassle of carrying around bulky beauty products when you travel – lighten your bag with this compact pen that contains all the shades you need for a flawless look.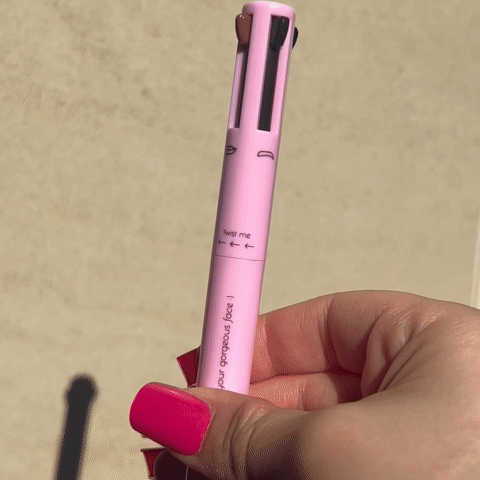 SMOOTH AND CREAMY FORMULA
The 4-In-1 Makeup Pen features smooth and creamy formulas that effortlessly glide onto your skin, providing fast and easy color payoff in a matter of seconds. Whether you need to perfect your eyeliner, define your lips, shape your brows, or add a radiant highlight, this versatile pen has got you covered. With its precise applicators and high-quality pigments, achieving a professional makeup finish has never been easier.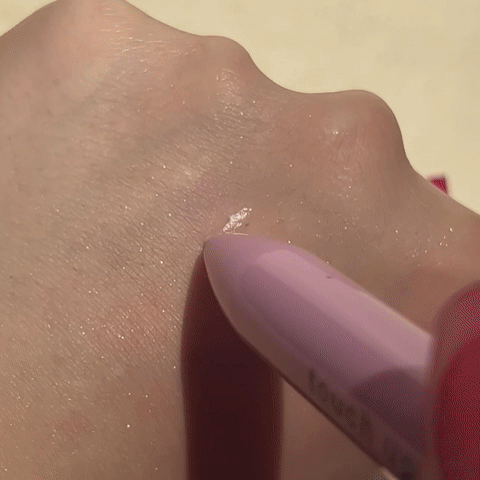 FOUR PRODUCTS IN ONE
Featuring an eyeliner, providing an intense black color for touching up your winged liner with precision and ease. The second function serves as a brow liner, offering a versatile brown shade. The third function transforms into a lip liner, providing the perfect everyday mauve shade that complements all skin tones and lastly, the pen features a pigmented white shade, ideal for highlighting the inner corners of your eyes.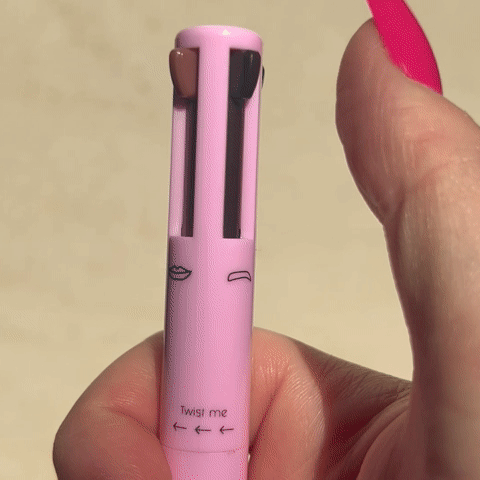 ELEVATE YOUR MAKEUP GAME
With the 4-In-1 Makeup Pen, you no longer have to carry around multiple makeup products or spend hours perfecting your touchups. This innovative 4-in-1 pen combines convenience, versatility, and high-performance formulas, ensuring you're always ready to enhance your natural beauty wherever you go. Simplify your makeup routine and elevate your beauty game with the 4-In-1 Makeup Pen – the ultimate must-have for every makeup enthusiast.